Finito – digital shift book
The shift log for more safety in the company.
Finito – digital shift book
The shift log for more safety in the company.
Nie wieder Informationsverlust.
Finito – Digital Shiftbook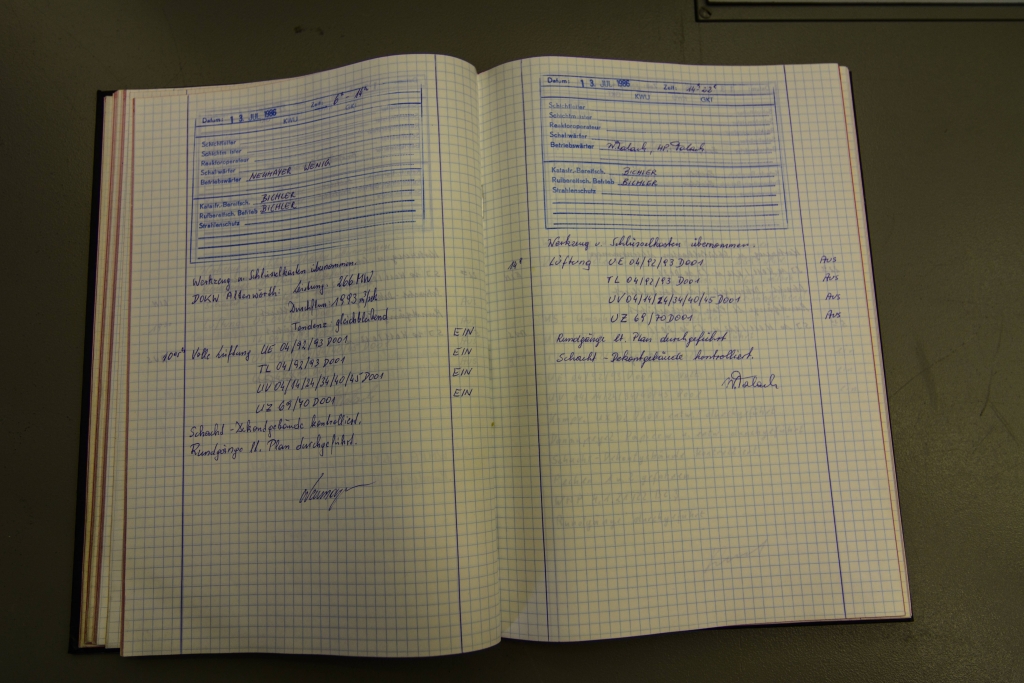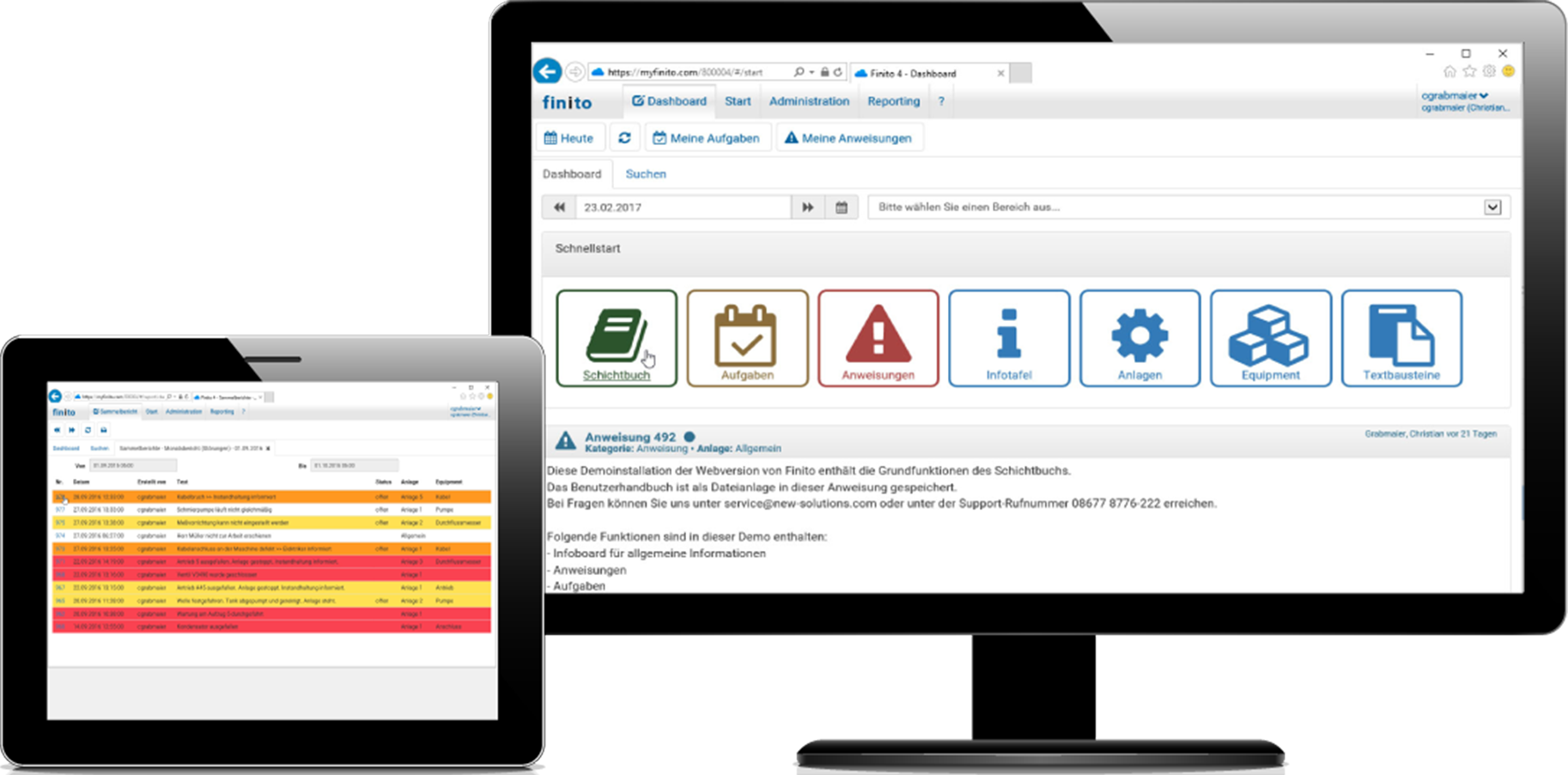 Seamless integration of further use cases
Typical shift book environment
Used by > 1,000 plants worldwide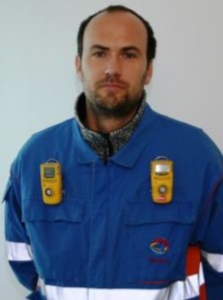 In a very short time, I have an overview of whether there were any abnormalities or changes in the production process or whether something security-relevant has happened. I can react immediately.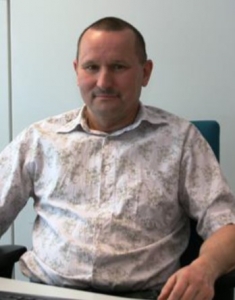 New Solutions is used to dealing with manufacturing companies. The specialists speak the same language as we do and also know the risks inherent in changes to such systems.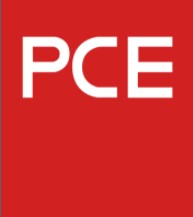 We decided on the program Finito Digital Shift Book from New Solutions GmbH because of the range of functions and the good price-performance ratio. In addition, the solution is intuitive and therefore very easy to use, which we really liked.
That a comparatively inexpensive standard product like Finito would be so adaptable and expandable … I was positively surprised.
Optimal support for your shift work:
Schicht-Überblick
Zentrales Dashboard mit berechtigungsgesteuerten Ansichten für verschiedene Personengruppen
Frei definierbare Sammelberichte für Mitarbeiter, Schichtmeister und Management
Alle relevanten Anweisungen, Aufgaben und Informationen im Überblick auf einer Ansicht dargestellt
Filterbare Berichtszeiträume
Schichtereignisse erfassen
Schichtereignisse und -informationen können schnell erfasst werden (siehe Demo), optional auch offline per App
Einfache, leicht anzulegende Vorlagen

Maintenance Meldungen an SAP PM direkt aus dem Schichteintrag heraus erzeugen (siehe Demo)

Einfache Verknüpfung von Anweisungen, Aufgaben, Checklisten und Schichtereignissen

Beliebige Schichtmuster, wechselnde Schichtmuster

Konfigurierbare Formulare und Felder um weitere Informationen bereitzustellen

Einfache Anbindung an das Prozessleitsystem (z.B. OSI PI, Aspentech IP21, Honeywell usw.)
Schichteinträge mit angehängten Checklisten
Standards für Schichtabschluss und Schichtübergabe
Protokoll des Schichtabschlusses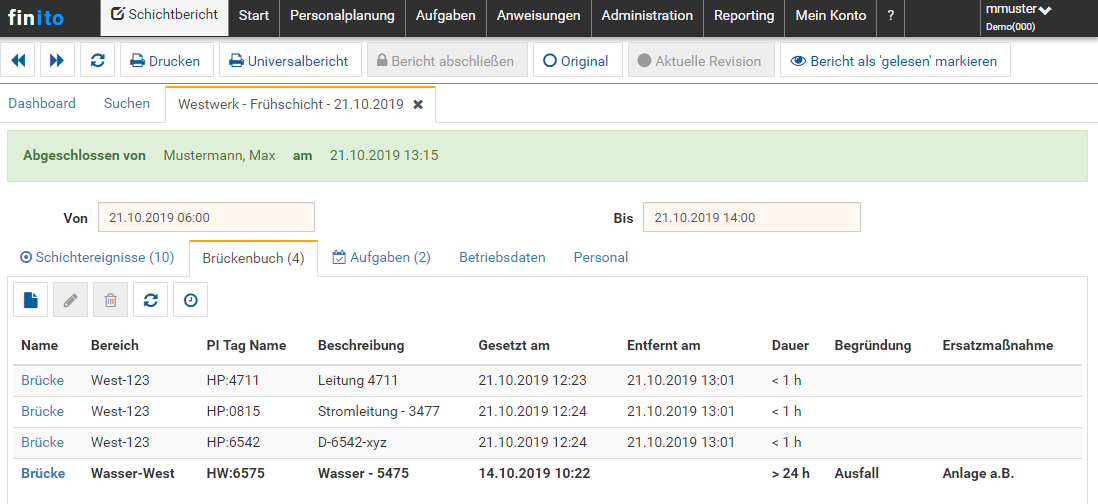 Brücken- & Bypass Bücher
Erfassung von elektrischen und mechanischen Brückungen / Bypässen

Brückungen / Bypässe bleiben aktiv, bis sie gelöscht werden

Alle Informationen werden mit Zeitstempeln revisionssicher erfasst
Transparente Anweisungen
Allgemeine Anweisungen an die Schichtmitarbeiter

Betriebsanweisungen
Sicherheitsanweisungen
Gefahrenhinweise
Temporäre Regelungen

Lesebestätigung zum Nachweis der Kenntnisnahme
Anhänge (Dokumente, Bilder etc.) für Anweisungen
Zuordnung zu Personen, Gruppen und Schichten
Gültigkeitszeiträume für Anweisungen
Aufgaben für die Schicht
Erstellung und Zuweisung von Aufgaben an Personen, Gruppen oder ganze Schichten
Serienaufgaben für wiederkehrende Tätigkeiten
Schichtunabhängige Aufgabenbücher und To-Do-Listen
Anhang von Dokumenten und digitalen Checklisten, die mit der Aufgabe abzuarbeiten sind
Revisionssichere Speicherung aller Veränderungen
Textbausteine zur vereinfachten Erstellung
Übersichtliche Berichte
Wichtige Umwelt- Produktions- und Sicherheitsdaten auf einen Blick

Transparenz über alle Betriebe hinweg

Mehrseitige Berichte mit Tabellen und Grafiken
Dynamische Berichte z.B. mit situativ filterbaren Berichtszeiträumen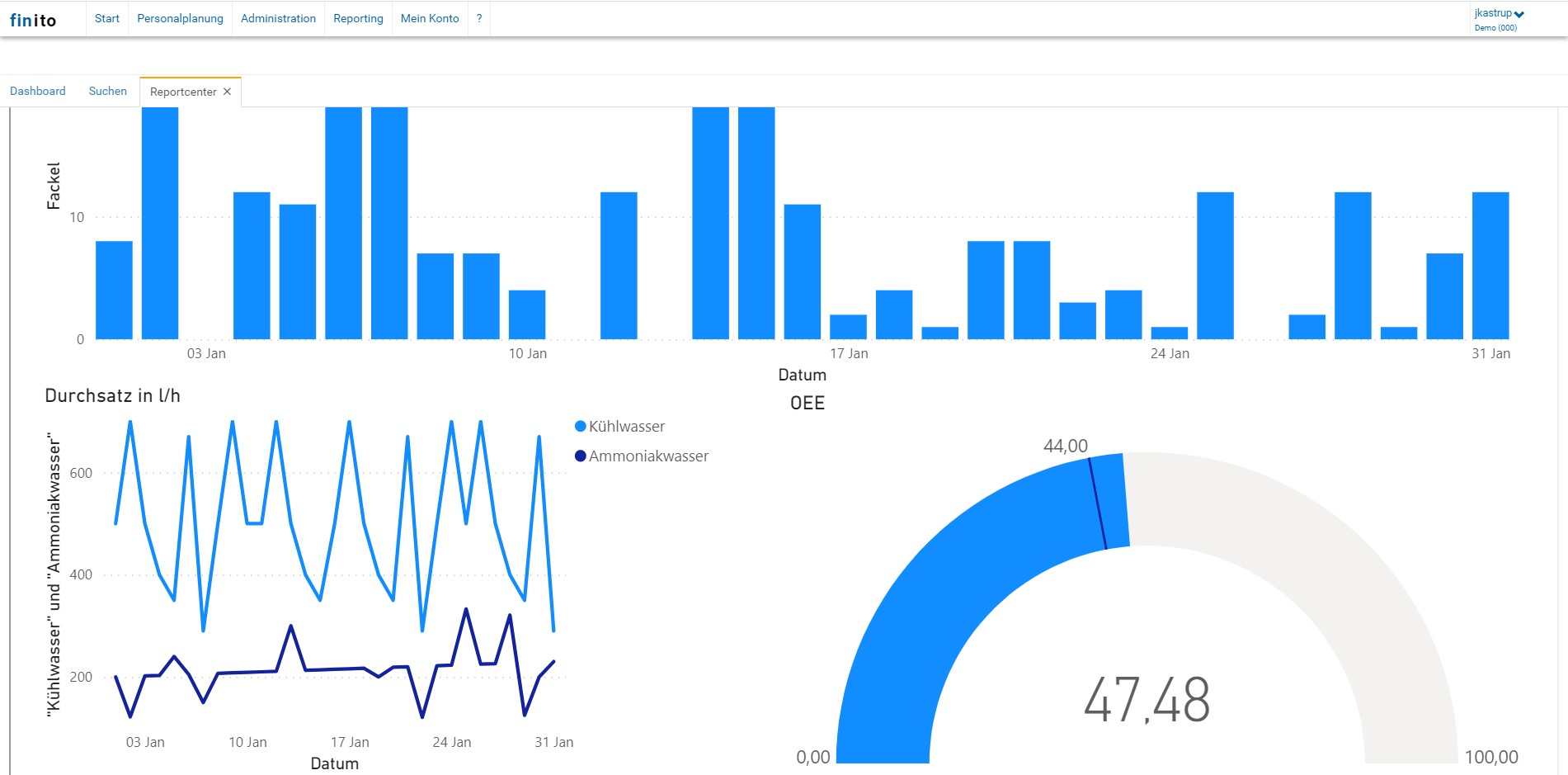 Nehmen Sie persönlich Kontakt mit mir auf!
Sie haben kontrete Fragen zu unseren Lösungen? Dann schreiben Sie mir gerne über das Kontaktformular!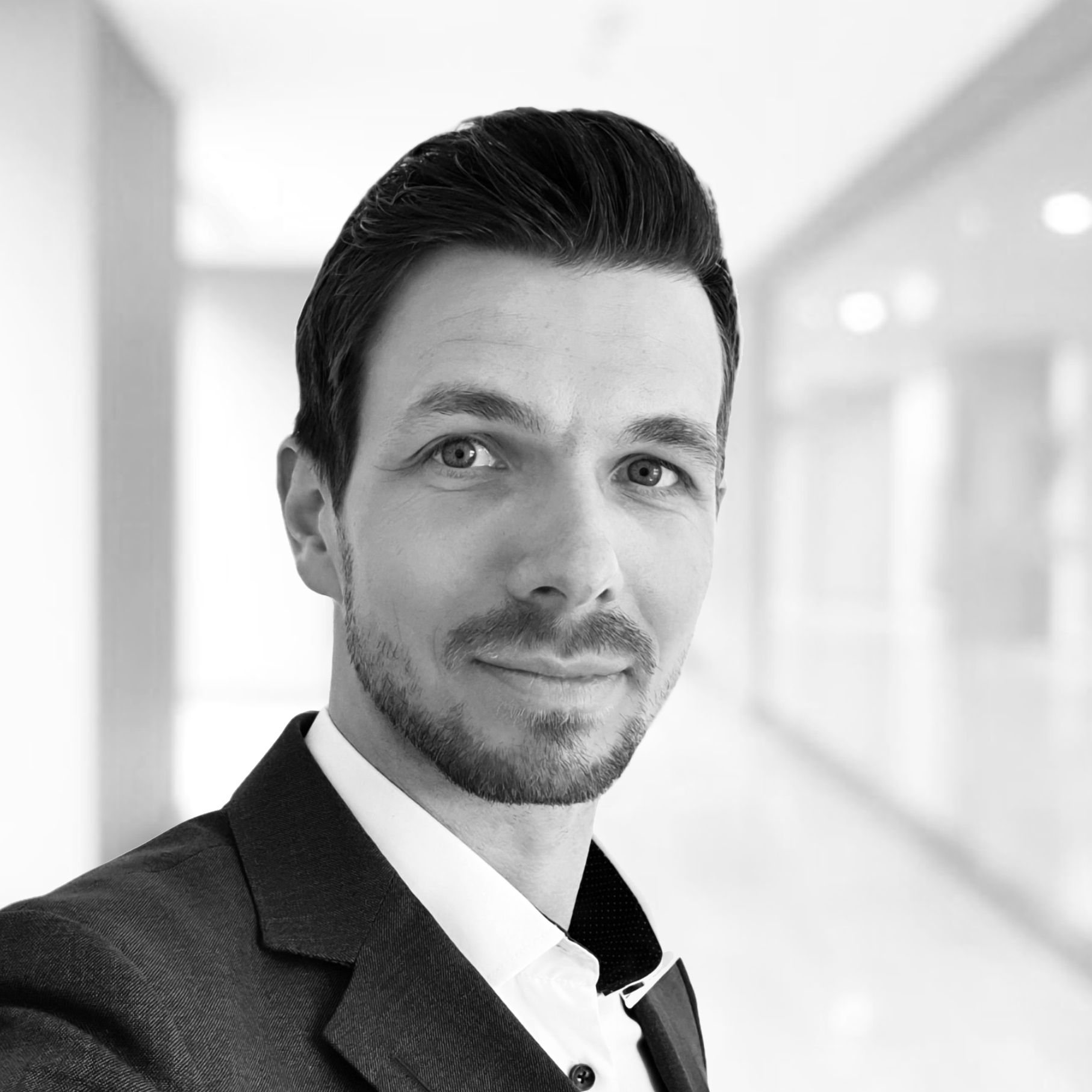 Christoph Schiffer
Director Sales